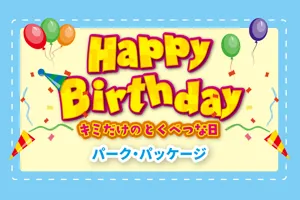 Park package
Lunch & birthday cake included! A special birthday experience at the park
Lunch and cake included
¥6,500~(inc.tax)
*Prices will fluctuate like the 1DAY Passport.
* Only the official website will be sold by reservation for a limited number of groups.
*Advance sales only up to 5 days before arrival. There will be no sales on the day of your visit.
* Reservations will be closed as soon as the maximum number of reservations is reached, even if it is more than 5 days in advance. Please note.

Please be sure to read it
The meeting time on the day of participation is the park opening time. (If it opens at 10:00, meet at 10:00) *This package will be conducted only in Japanese.
The meeting time for this package will be the park opening time on the day. (For example, if it opens at 10:00, it will meet at 10:00) Please be sure to check the business hours and admission target date before visiting.If you are unable to make it in time for the meeting time, please contact us here.
Please be sure to come to the entrance gate in the same state. After entering the park, please come to the "Birthday Room" on the right side of the entrance. In the birthday room, we will explain the flow of the day together with everyone who purchased this package.
You can use a special lane to enter when the entrance is crowded when the park opens.
A valid ticket or annual passport must be presented.
Tickets will be e-tickets.
If you cannot display your e-ticket, you may be asked to show your ID.
Annual passports are limited to those who enter on the same day and are within the validity period.
If you do not receive an order confirmation email after purchasing a ticket, please try searching for your order.
You can enter with the e-ticket (barcode) screen displayed on the search results screen.
【About purchase】
Please be sure to check the business hours and admission target date before purchasing.
Please book one package for each birthday person.
Only one package can be purchased per transaction.If you would like to purchase 2 or more, please purchase from the start screen again after completing the payment for 1 package.
*When purchasing the second package, if the time selected for the first package is not displayed, please select another option and contact us after completing the payment. We will contact you by phone to coordinate your schedule.
The contents of this package may be changed or canceled without prior notice.
A PC or smartphone and a credit card (VISA, MASTER CARD, JCB, Diners Club) are required for purchase.
We recommend using a credit card that supports the credit card authentication service "3D Secure".
Cards without 3D Secure may not be processed properly. Please check before purchasing.
Please contact your credit card issuer for information on how to set up and register 3D Secure.
【About package contents】
Reservations are limited to 6 people per group.
You can choose your lunch time from 11:00. For details, please check the purchase screen of this package.
Seating time is 60 minutes.
Please select your meal menu when ordering.
For allergy information, please click here.
【Others】
Tickets including this package cannot be resold, transferred, or refunded.
If it is detected, we will refuse entry. Terms and benefits are subject to change at our convenience without prior notice.
The stage show may be partially changed or canceled due to weather or other reasons.
Package Contents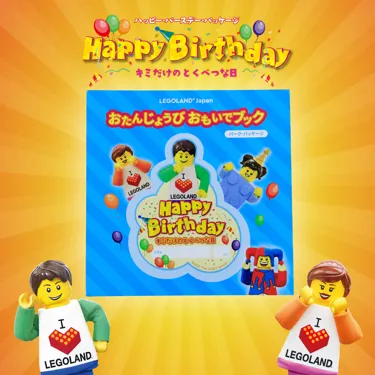 Birthday Memories Book
A new special kit that allows you to bring back memories of your birthday. You can decorate your home with memories of LEGOLAND Japan Resort.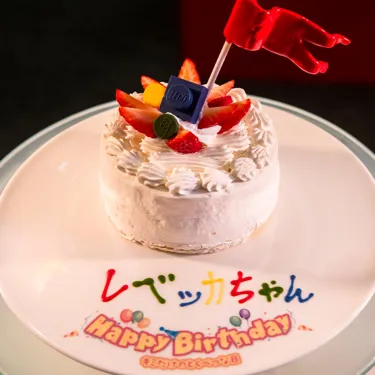 Birthday cake
A 12cm birthday cake with Lego block-shaped chocolate.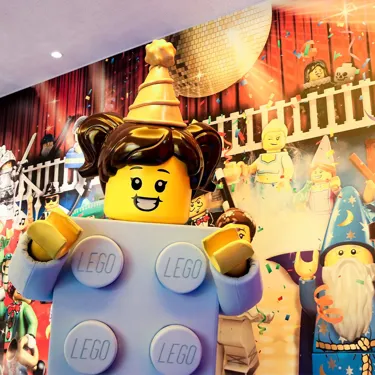 Birthday photo shoot
Photo shoot with a special new character only for the birthday plan. *The photo is an image and may differ from the actual production.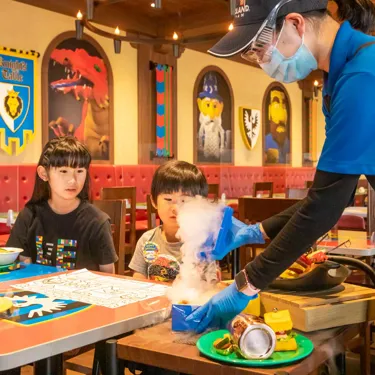 Birthday lunch
Birthday plate for 1 child and lunch seat reservation at the restaurant. * Meal charges other than for one person are required separately.
Birthday plate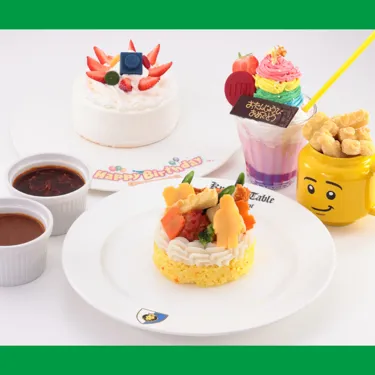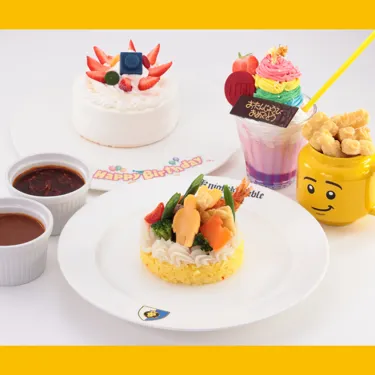 Green:Meatball and fried chicken rice cake set
Yellow:Fried shrimp and hamburger rice cake set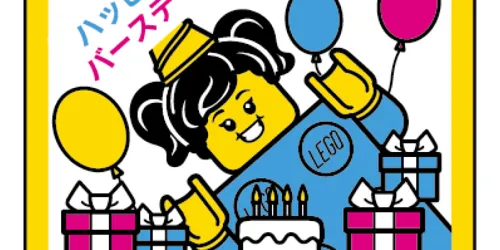 Get exclusive blocks
A limited block will be given to those who experience the birthday package!