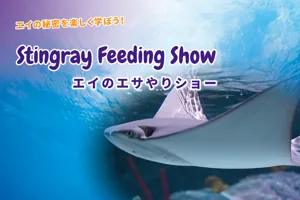 Ray feeding show
 Sea Life's popular creature "ray". An experience-based feeding show that approaches their unknown secrets. Participate in the show and have fun learning the secrets of stingrays.
Admition fee: Free
Dates: Every week (Mon, Fri, Sat, Sun, and public holidays)
See more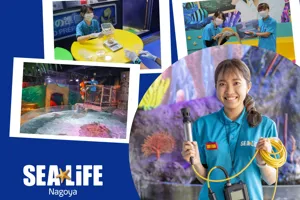 What is an aquarist?
An indispensable aquarist for Sea Life Nagoya, you too will become a member of Sea Life Nagoya and take on the challenge of taking care of the creatures!
Participation fee: 1,500 yen / person
Date: Every week (Saturday and Sunday)

See more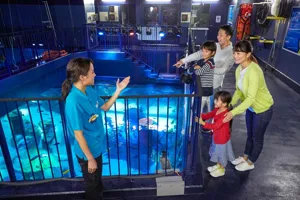 Backyard experience tour


Take a look behind the scenes at SEA LIFE!

There is always a lot going on at Sea Life.The backyard experience tour gives you special access to a working space that you can't usually see, and you can learn about breeding and researching creatures.
Fee

800yen/person

Time
About 20 minutes (With Sea Life Ranger commentary)
How to Join

1.Advance reservation at Sea Life ticket counter
2.Please come to the backyard experience tour meeting place (Sea Life Nagoya, 2nd floor back) at least 5 minutes before the scheduled start time.

*It usually takes about an hour to get to the meeting place of the tour if you walk around the museum. Please take the time into consideration when making a reservation.
*children(12under the age)For safety reasons, we ask that you refrain from participating alone.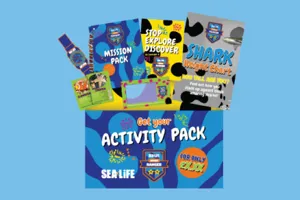 Ranger Mission Pack


Become a junior ranger and explore the world of the sea!

Use the tools in the Ranger Mission Pack to solve quizzes, discover fish secrets, and challenge yourself to clear missions.Now you can join the ranks of SEA LIFE Junior Rangers!

Where to get : Sea Life Nagoya Ticket Counter, Sea Life Shop
700yen/per
*It cannot be refunded, transferred, or traded after purchase.