Services for infants
Strollers are available to help make your visit a comfortable and memorable one. You can also bring your own.

Fee: ¥1,000/per
Available to: One month ~ 4 year-olds who weigh 18kg or less.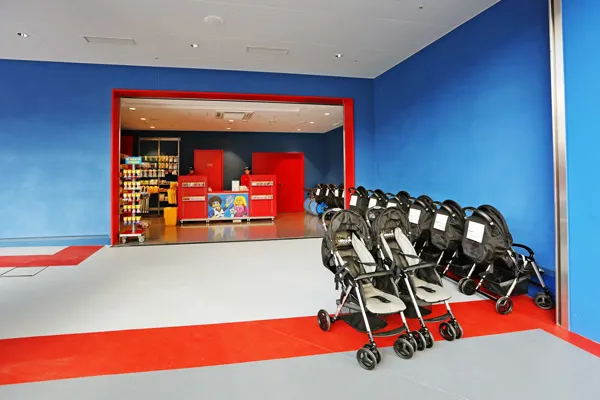 Location: The Corner Shop
Duplo® Baby Care is a place for changing diapers or nursing babies(Free service).
Location:Next to the Brick House Burger in the LEGO®CITY Area
Equipment 
Baby bottle warmer 
Nursing room 
Changing diaper table 
Restroom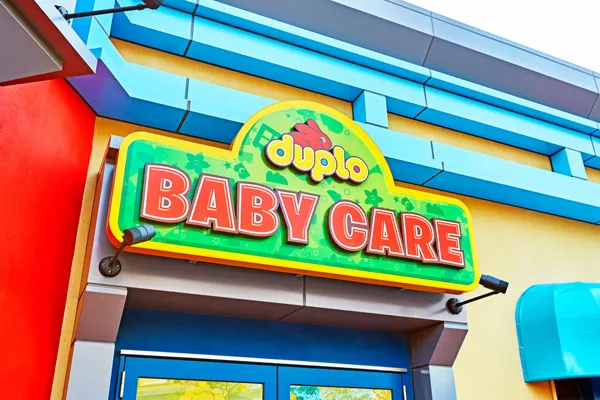 If your child ever gets lost, please ask the staff near you for help. They will take you to the Lost Parents/Kids center.
Location:On the right side of Park entrance(Inside Guest Service).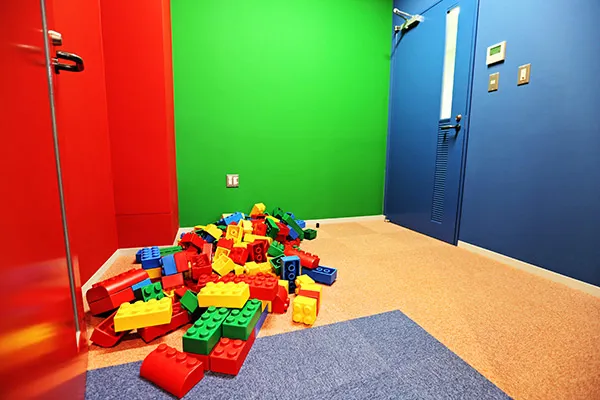 Our First Aid Facility with qualified first aid personnel is available whenever you feel sick or get injured.

Staff:Equivalent to a nurse
Location:Build and Test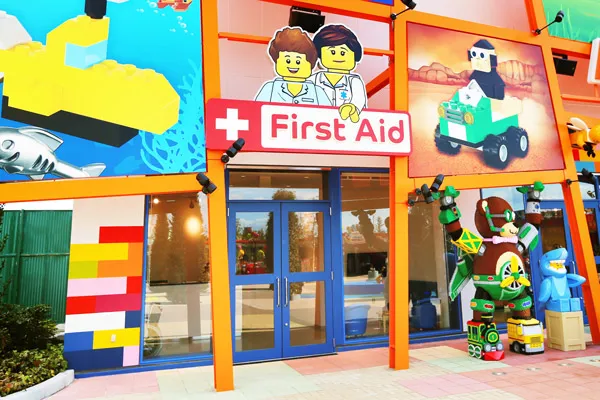 Useful Services
All-day lockers are available for everybody who needs a place for their belongings. 
If the size is too big for the locker or all of the lockers are occupied, we are happy to keep your belongings at The Corner Shop(Paid service).
Rental Fee: Large¥800  Medium ¥600  Small ¥400
Location: Back side of The Photo Shop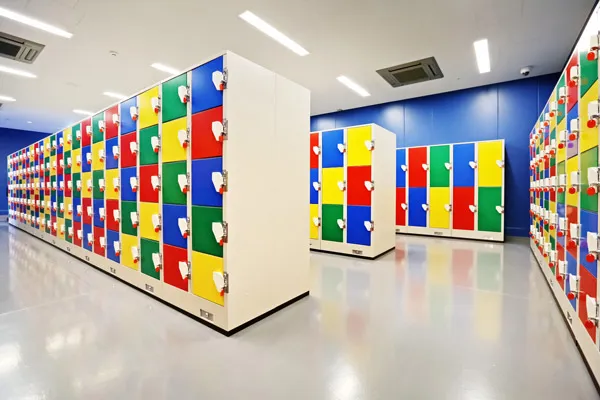 To keep your hands free and the fun going, any retail purchases made in the Park can be transferred to the Corner Shop near the Park's exit
to pick up on your way home(Free service for Annual Pass Holders).
Reception: 10 shops except The Corner Shop
Place to pick up: The Corner Shop
Reception hours: Park Open ~ 14:00
Pick up hours: 15:00 ~ Park Close
We offer a hypoallergenic menu in the restaurant.
Please ask our staff for further details.
Brick House Burgers
Chicken Diner
Knight's Table Restaurant
Low allergen menu >CHECK
It's perfectly OK if you get soaked! The huge dryers for entire body from head to toes are available!

Fee:¥300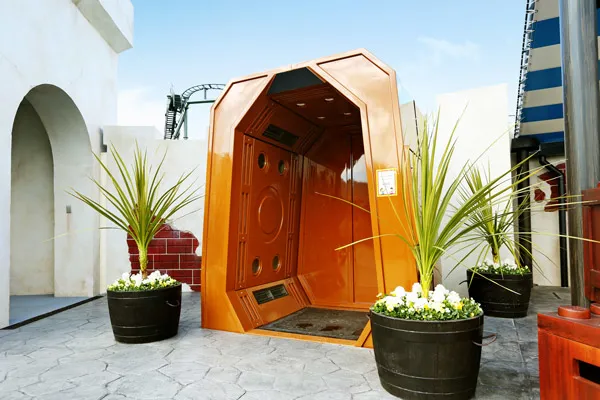 There is ATM machine near the outside of the Park's Entrance.

Location: On the right side of Park entrance as you are entering.
Banks: SMBC
Service hours: 8:00~20:00
The currency exchange machine accepts the following currencies: USD, EUR, CHY, KRW, GBP, AUD, TWD, HKD, IDR, THB, MYR, SGD.
Only foreign currency to Japanese Yen exchange is available.
You can connect to Wi-Fi throughout the park.
How to access to Wi-Fi.
1.Choose network 
2.Go to access page of LEGOLAND Japan
3.Log in on Facebook or Twitter 
4.You can connect to Wi-Fi.
Network name :LEGOLAND-Guest
※Wi-Fi service is not available inside of the facilities such as restrooms or attractions.
All smoking is prohibited throughout the park both inside/outside of the buildings except the designated smoking section.