LEGOLAND® Japan Official Partner Hotel
LEGOLAND Japan Official Partner Hotel
Official Partner Hotel Benefits
You can purchase ticket at official partner hotel when you check in / check out without waiting.
You can enter even when admission is restricted.
Replacement is unnecessary at the site. You can enter from the gate as it is.
Available tickets at Official Partner Hotel
1DAY passport……You can enjoy LEGOLAND®Japan!
COMBO 1DAY passport……You can enjoy both LEGOLAND® Japan and SEA LiFE NAGOYA!
Nagoya Prince Hotel Sky Tower

Located in Nagoya, one of Japan's three major cities, Global Gate is arising as a new nexus of international exchange.Nagoya Prince Hotel Sky Tower is the only hotel offering views of the Nagoya skyscrapers from its high location on the 31st-36th floors of Global Gate.
Info& Booking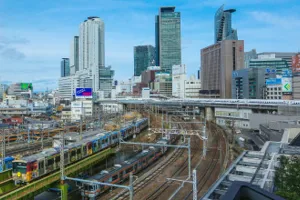 The Strings Hotel Nagoya

Amazing view which you can enjoy 「LEGOLANDⓇ TRAIN」and Shinkansen from the guest room.
Good location where only 3 minutes walk from the Aonami line,Sasashima live station.
Child-friendly environment with All Non-smoking guest room.
Info& Booking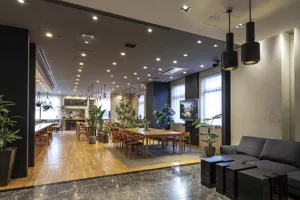 The Royal Park Canvas Nagoya

Only 5 minutes foot from Nagoya Station. The hotel's completely non-smoking guestrooms offer a comfy atmosphere to all guests, included ing those with familiess. Under our concept,"Hospitality with our guests with experienced in the City,"we aim to provide a pleasant stay that can only be experienced in Nagoya.
Info& Booking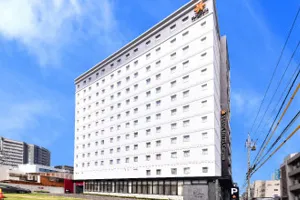 Vessel Hotel Campana Nagoya

It is a 9-minute walk from the Sakura-dori Exit of JR Nagoya Station.
This hotel is equipped with high-quality, functional guest rooms and large public bath with sauna.
A popular breakfast buffet can be enjoyed from the regular menu to the Nagoya meshi dishes.
Bed-sharing children 18 and younger can stay free of charge. All guest room is non-smoking.
This hotel is recommended for family.
Info& Booking