Shoaling Ring
This relaxing experience allows you to see our Yellow Tail Fusiliers swimming peacefully around our 360 degree circular tank.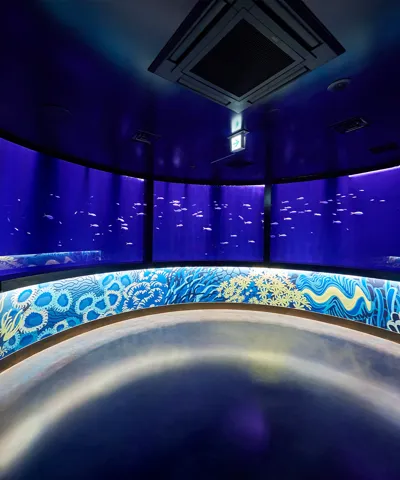 Kiso River
Freshen up with our freshwater fish at the Kiso river! Come and join hanami with colorful gold fish under beautiful sakura tree.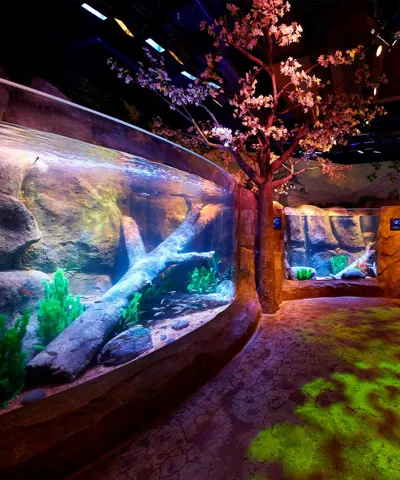 Rockpools
Have you ever wanted to stroke a starfish, tickle a sea anemone? Now's your chance, because at our rocking rockpools you can do both! Our experts will be on hand through this unique opportunity to learn more about these fascinating micro-habitats and the incredible creatures that thrive in them.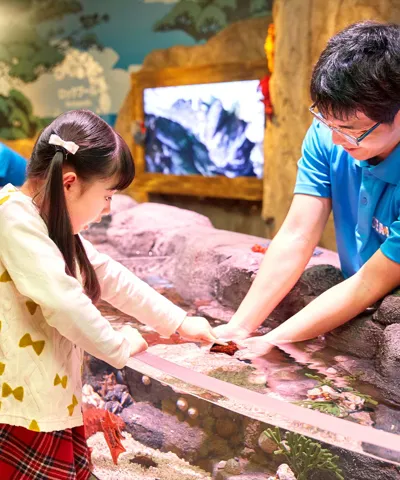 Harbour
Who knows what's living under the dock? Discover amazing sea creatures - such as the mighty spider crab, crawling up from the deep sea!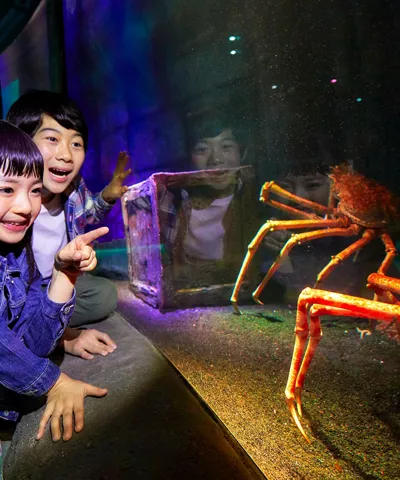 Seahorse Nursery
Have you heard of the Mangrove forests? These amazing plants create a sanctuary for baby fish. The root of the mangrove is a safe place for seahorses which protect them from predators!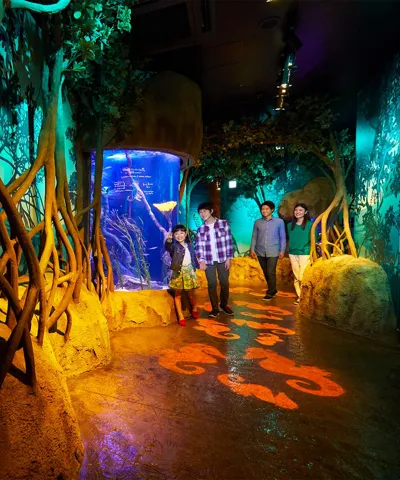 Coral Reef
Welcome to the kaleidoscope of colour, our Coral Reef is bustling with activity! These cities of the sea are teeming with fish which come in every shape, colour and pattern you can imagine. This is where you'll find cute clownfish hiding in the tentacles of sea anemones and watch out for the prickly sea urchins!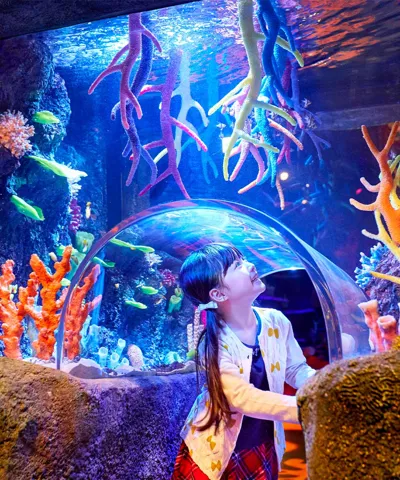 Stingray Bay
In this tropical lagoon, discover stingrays with different personalities. If you have time, please come and have an adventure in the lagoon with SEA LIFE experts.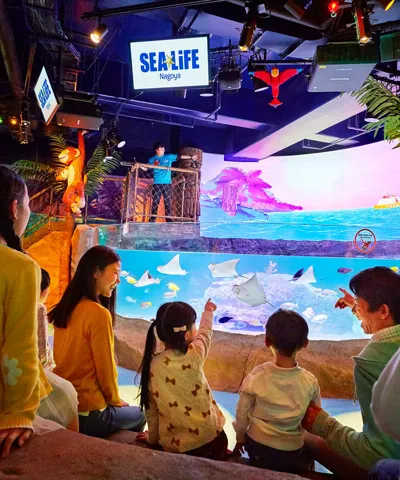 Jellies
Be dazzled by our jelly friends. Did you know they are older than dinosaurs?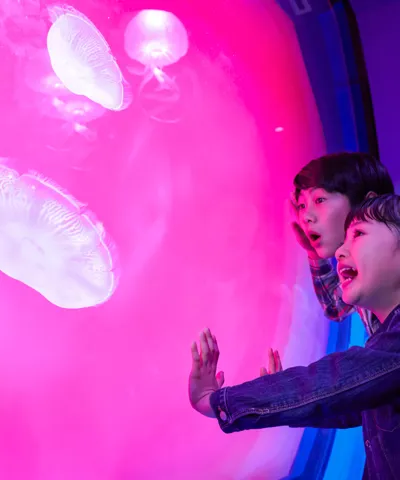 Sunken Shipwreck
Can you survive in the sunken shipwreck where you will be surrounded by fascinating creatures such as octopus and moray eels? On your way out, you will walk the plank where your bravery will surely be tested!
Ryugu-jo
Do you know Japanese traditional tail, the story of "Urashima Taro"? Enter the world of Urashima Taro through the ocean tunnel and discover a variety of tropical fish and sharks!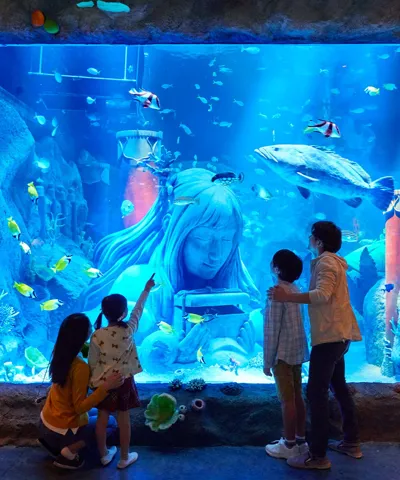 Amazing Creations
Amazing Creations gives you the opportunity to draw your favorite sea creatures and bring them to life in our digital ocean! You can even feed your creations!