Stop by the Hotel Shop before entering the park!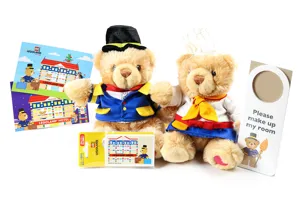 Limited products of Hotel Bear
Stuffed Toy ¥2,500
Postcard ¥200
Memo Pad ¥400
Pass Case ¥850
Keychains and LEGO sets and others are also available. Please stop by at the Hotel Shop.
* Tax included
* Please be aware that if the listed products are sold out.
* The listed prices are subject to change without notice.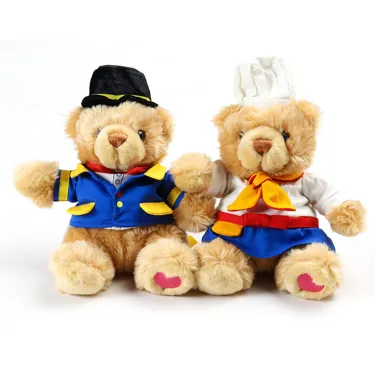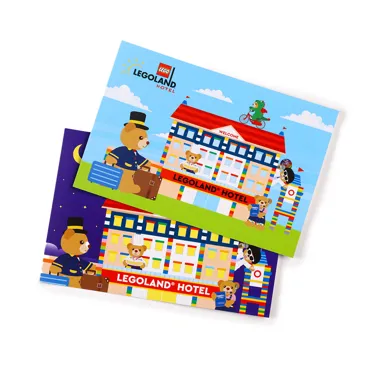 Opening Hours
 
AM
09:00~11:30
PM
15:00~20:00
1-Oct (Sun)
〇
9:00~20:00
2-Oct (Mon)
〇
〇
3-Oct (Tue)
〇
〇
4-Oct (Wed)
〇
〇
5-Oct (Thu)
〇
〇
6-Oct (Fri)
〇
〇
7-Oct (Sat)
〇
9:00~20:00
8-Oct (Sun)
〇
9:00~20:00
9-Oct (Mon)
〇
9:00~20:00
10-Oct (Tue)
〇
〇
11-Oct (Wed)
〇
〇
12-Oct (Thu)
〇
〇
13-Oct (Fri)
〇
〇
14-Oct (Sat)
〇
9:00~20:00
15-Oct (Sun)
〇
9:00~20:00
16-Oct (Mon)
〇
〇
17-Oct (Tue)
〇
〇
18-Oct (Wed)
〇
〇
19-Oct (Thu)
〇
〇
20-Oct (Fri)
〇
〇
21-Oct (Sat)
〇
9:00~20:00
22-Oct (Sun)
〇
9:00~20:00
23-Oct (Mon)
〇
〇
24-Oct (Tue)
〇
〇
25-Oct (Wed)
〇
〇
26-Oct (Thu)
〇
〇
27-Oct (Fri)
〇
〇
28-Oct (Sat)
〇
9:00~20:00
29-Oct (Sun)
〇
9:00~20:00
30-Oct (Mon)
〇
〇
31-Oct (Tue)
〇
〇

営業日は予告なく変更する場合がございます。
Schedules are subject to change without notice.
营业时间有可能会被变更。
營業時間有可能會被變更。
 
AM
09:00~11:30
PM
15:00~20:00
1-Nov (Wed)
〇
〇
2-Nov (Thu)
〇
〇
3-Nov (Fri)
〇
9:00~20:00
4-Nov (Sat)
〇
9:00~20:00
5-Nov (Sun)
〇
9:00~20:00
6-Nov (Mon)
〇
〇
7-Nov (Tue)
〇
〇
8-Nov (Wed)
〇
〇
9-Nov (Thu)
〇
〇
10-Nov (Fri)
〇
〇
11-Nov (Sat)
〇
9:00~20:00
12-Nov (Sun)
〇
9:00~20:00
13-Nov (Mon)
〇
〇
14-Nov (Tue)
〇
〇
15-Nov (Wed)
〇
〇
16-Nov (Thu)
〇
〇
17-Nov (Fri)
〇
〇
18-Nov (Sat)
〇
9:00~20:00
19-Nov (Sun)
〇
9:00~20:00
20-Nov (Mon)
〇
〇
21-Nov (Tue)
〇
〇
22-Nov (Wed)
〇
〇
23-Nov (Thu)
〇
9:00~20:00
24-Nov (Fri)
〇
〇
25-Nov (Sat)
〇
9:00~20:00
26-Nov (Sun)
〇
9:00~20:00
27-Nov (Mon)
〇
〇
28-Nov (Tue)
〇
〇
29-Nov (Wed)
〇
〇
30-Nov (Thu)
〇
〇

営業日は予告なく変更する場合がございます。
Schedules are subject to change without notice.
营业时间有可能会被变更。
營業時間有可能會被變更。