Activities (Free of charge)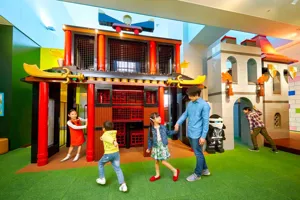 Kids Play Area
Kids play area conjuction with the restaurant are availabe. Paraents can enjoy their dishes while kids are playing.
Operation Hours

6:00 - 11:00

16:00 - 22:00
*Children must be accompanied by a guardian.
*Please note Kids Play Area can be used only during operation hours.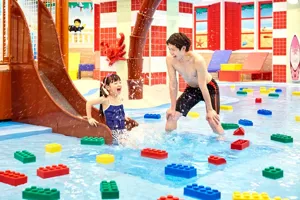 Water Play Area
A water play area full of LEGO bricks. The heated pool with a depth of 60 centimeters can be enjoyed by children aged 4 and up regardless of the season.
<Notice>
All Legoland Japan Hotel staying guests can enjoy the Water Play Area free of charge. For guests who book through our official website, it is possible to make an advance reservation at the time of booking your stay.
*For health and safety reasons, children over the age of 4 can enter to the pool. (The water depth is 60cm)
*Children under the age of 3 with the guardian can observe from the pool side.
*Available only to customers who have pre-purchased the option when applying for accommodation reservation. Please note that reservations for time will be accepted on the day of arrival.
*The usage time is 30 minutes per session.
*Both adults and children are required to wear swimwear when entering the water.
*May close without notice for safety and hygiene reasons.
Optional Activities (Additional charge)
When using, please purchase the "Activity Package" option at the time of reservation on the official website.
Guests who reserve a Suite Room (all themes) or a Happy Birthday/Resort Package from the official website can use activities as a stay privilege.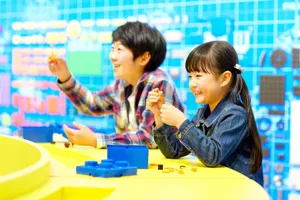 LEGO CREATIVE WORKSHOP
You can enjoy a limited workshop only for those staying at the hotel. The staff facilitator will gently teach you new ways to enjoy Lego blocks, so even beginners can participate with confidence.
*Reservations for the creative workshop are accepted at the hotel on the day.
*Please note that the number of participants in the workshop is limited.
*This activity will be conducted entirely in Japanese.