Reservation Starting Time

9:00AM ~


12:00PM
(NOON)~


Time Slot

3:30pm, 4:30pm, 5:30pm

Time Slot

6:30pm, 7:30pm, 8:30pm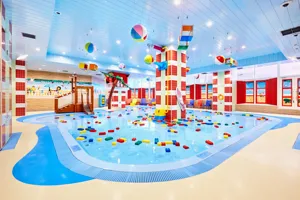 Reservation Notes
Water Play Area has time slot. Each slot is 30 minutes.
It is held every evening, and there is no morning hours.
It is not available on your departure date.Please use it on your arrival date.
Please make Water Play Area reservation under your name; same as your room booking name.
Please reserve the time slot per room. If you have 2 rooms, you will need to make 2 reservation time-slots for the Water Play Area. (The maximum number of guardians entering the activity area is 2 aduts per room./ Total 4 to 5 people per room including children)
Please note that the reservation procedure may change without any notice.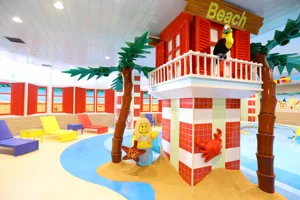 Precautions on Use
* Please read before using the Water Play Area
Locker space is available. However due to the limited space in the locker rooms, congestion is expected. We recommend you to change your clothes in your room before using the water play area.
Please enjoy under the responsibility of parents. Children under 3 years old require a guardian when entering the water.
Infants must wear swimming diaper and swimming wear on top.
There is no safe box or lockable locker inside the locker space. For security reasons, you are not allowed to bring valuables items. The hotel will not take responsibility for any loss or theft.
You may take pictures inside, but please be careful not to take picture of other guests or staff. Please note that staff inside the facility are guards working for your safety. Therefore, they cannot help you with pictures.
Please note that the number of poolside chairs and benches located inside are very limited.
Towel is available inside the facility, but please refrain from taking it to your room.
Locker space will be cleaned after each session. Please note that staff will enter 10 minutes after each session.