2019/9/17(Fri) ~ 2022/1/10(Mon)
※All prices listed are tax inclusive.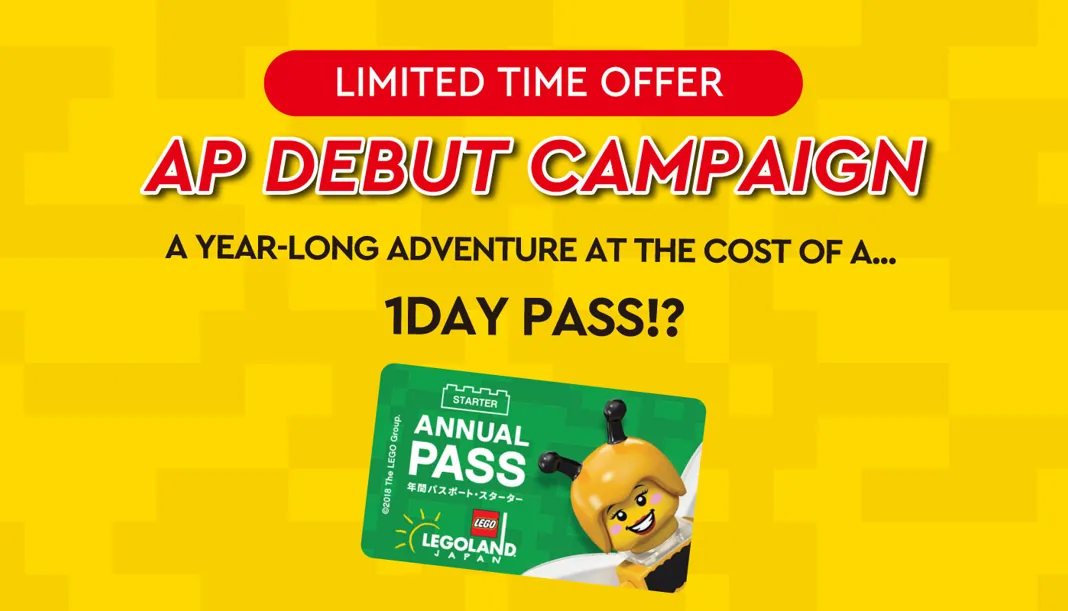 Bringing you an awesome burst of color to fuel your imaginations. Whether for little children, or even the inner child in you, we eagerly await your Annual Passport Debut!
※※ご注意ください※※
本チケットは、感染予防対策の観点から、

公式ウェブサイトまたはセブン-イレブンでの事前販売のみ

となります。レゴランド・ジャパン チケットカウンターでの販売は行っておりませんのでご注意ください。
On Sale

2021/9/17(Fri) 10:00 JST ~ 20221/10(Mon)

Price

Child: ¥6,500 → ¥4,600※

Adult: ¥9,900 → ¥7,100※

※Prices listed above are the same as 1 DAY Passport tickets at full Peak rates。

Where & How to Buy

Official Web Site
Seven-Eleven Japan

Validity

Valid for 1 year (365 days) from the date of purchase.

Important Notes

【Regarding Purchase】

This campaign is available exclusively through our official website and Seven-Eleven Japan. 

This product is not available for purchase at LEGOLAND Japan.

Purchasing through our official website requires a PC, tablet or smartphone equivalent and a valid credit card.
Credit cards are required to have 3DS activated activated in order to make purchases on our official website. Credit cards without 3DS may not be able to make a successful purchase. For more information, please contact your bank or credit card company directly.

【Regarding Annual Passports】

With the inclusion of closure dates, Annual Passports are also subject to blackout dates depending on the passport type. It is strongly advised for all guests to review our Annual Passport Calendar(s) prior to making a purchase.
New Annual Passes purchased through our official website are processed as digital tickets (e-tickets), available through the link available in your confirmation email after purchase. Please present your Digital Annual Pass(es) at the gates upon entry.
Digital Annual Pass(es) can be stored on your smart phone and/or tablet devices via bookmark.

※Please note that LEGOLAND Japan does not accept screenshots or images as forms of entry. Please open the official link and display your digital ticket from the browser of your mobile device.

Physical Annual Passports are available for an additional fee. Please see our Guest Services within LEGOLAND Japan for more details. 

【Other Important Notes】

Tickets/Passports of all types cannot be refunded, resold, transformed or transferred.
With little or no prior notice, LEGOLAND Japan Resort reserves the right to make changes to the  terms and conditions, including, and not limited to, ticket-related benefits. To view our complete terms and conditions, please click here.
Learn More
Related Items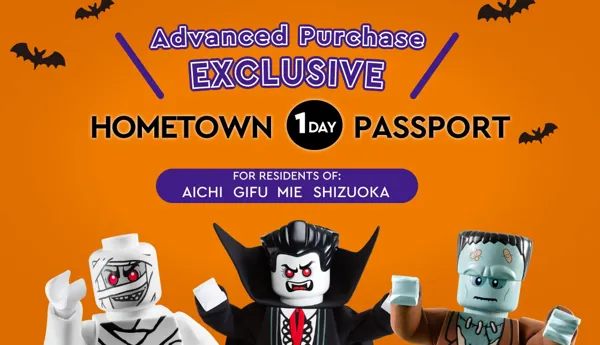 Tokai Area Exclusive Ticket
Available to residents of Aichi, Mie, Gifu & Shizuoka Prefectures: Adult ¥4,600 Child ¥3,400
2021/9/17 (Fri) ~ 2022/1/10 (Mon)

※All prices listed are tax inclusive.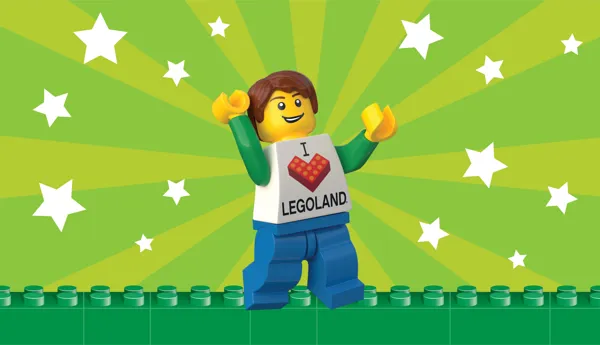 In-Park Upgrades
When one day of Precious Family Moments just isn't enough, why not make it last? Take advantage of our In-Park Upgrade offers to one of our Annual Passports!
2021/9/17(Fri) ~ 2022/1/10(Sun)