IRODORI JAPANESE RESTAURANT
A restaurant where you can enjoy local favorites such as Hitsumabushi (Grilled Eel) and Nagoyaemeshi (Nagoya Dishes) using locally sourced ingredients.
A block pool is available in the restaurant for children's enjoyment! Let's have fun with the whole family.
※Pictures are for illustrative purposes only.
※Operation hours might be changed without notice.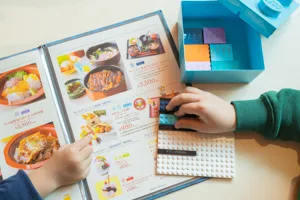 Order with Lego Block
You can choose a dish to order from the menu table and order it with the color of the menu on the plate, which is exciting even before you eat the meal!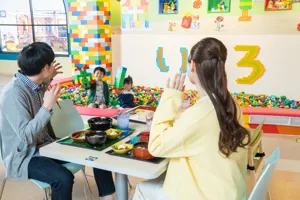 LEGO block pool
Introducing the biggest LEGO Duplo and LEGO Block Pool you've ever seen! Children will have fun while the food is delivered, and adults will enjoy a leisurely meal.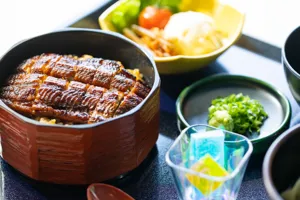 Particular about local food
Using plenty of ingredients from the rich nature of the Tokai area, it is full of nutrition! You can enjoy Nagoya-meshi.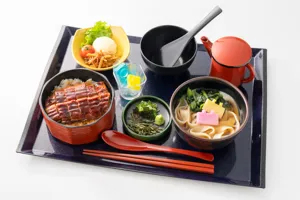 Ai
Aichi Traditional Grilled Eel Set (Hitsumabushi)
¥3,800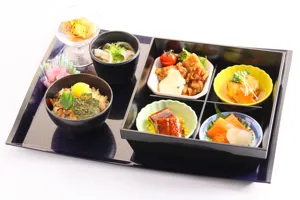 FUJI
Irodori Shokado Set Meal
¥3,000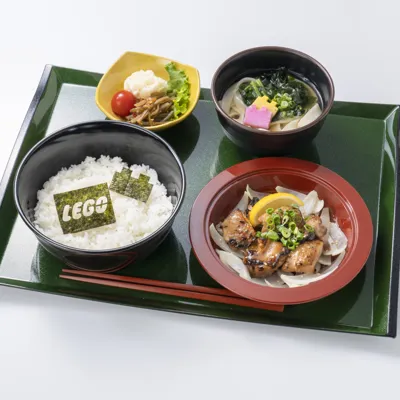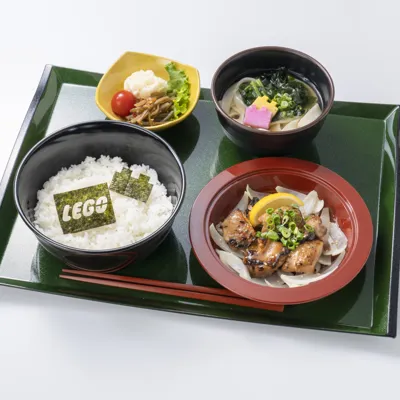 Hisui
Nagoya Cochin Charcoal-Grilled Chicken Set
¥3,000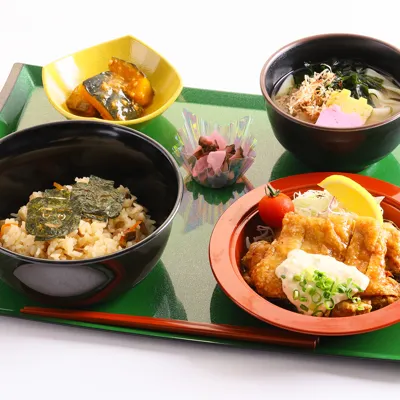 NADESHIKO Okumikawa Chicken Nanban Set
¥2,600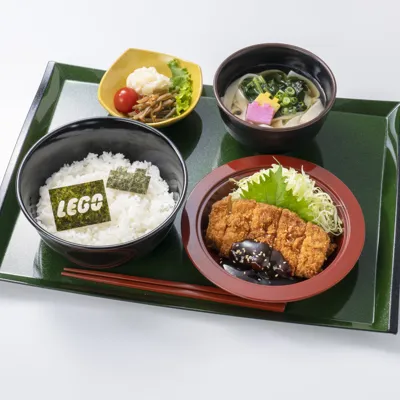 Daidai
Miso Pork Cutlet Set
¥2,600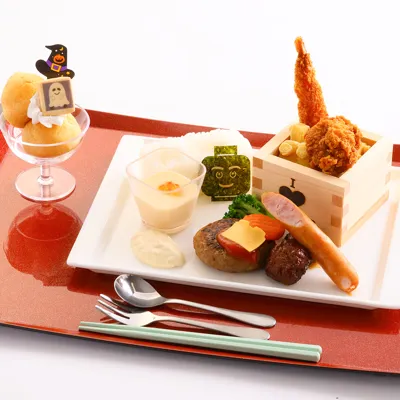 Mizuiro
Irodori Kids' Meal
¥980
※For children up to age 6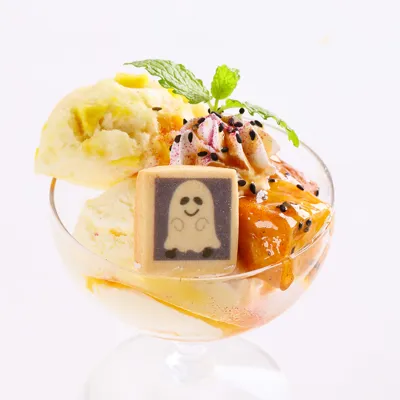 MOEGI Orge Sweet Potato Manju Pudding Parfait
¥850
Draft Beer
¥850
Non-Alcoholic Beer(SUNTORY All-Free)
¥500
Low Allergen Food(Croquette Curry)with Drink Bar
¥980
Low Allergen Food(Rice with Assorted Ingredients)with Drink Bar
¥980
Low Allergen Food(Chicken Pilaf)with Drink Bar
¥980