Target Restaurants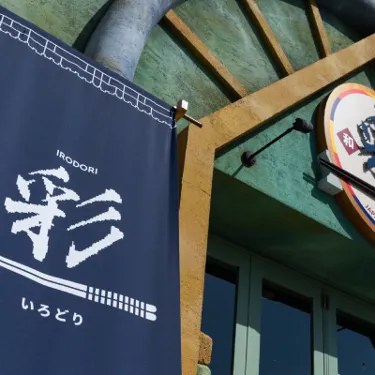 Irodori Japanese Restaurant
Target Guests

Those who have the following tickets purchased from the official website or those who have an annual passport

1Day Passport
Combo 1 Day Passport
Annual Passport Premium
Annual Passport Standard

*Usage start date

How to reserve

Please make your reservation from the dedicated web page by the day before the date-of-use.The window to make a reservation starts from the middle of the current month to the end of the following month

Receptance Time
Available until 24:00 the day before your visit
Important Points

The number of priority reservations is limited. We will close the reservation as soon as the open slots are reserved.
We cannot accept seat assignments.
If more than seven people are in your party, please reserve for two open slots.
If more than seven people are in your party, your seats may be separated.
A ticket or Annual Passport number is required at the time of reservation.
*You can reserve one slot with one ticket or annual passport number.
We do not accept advance ordering of the menu. Please order at the restaurant on the day of use.
Please be aware you cannot cancel an advance reservation.
Please come together at the reception time.
Please come at your reserved time. In addition, the reservation time automatically cancels if the holder does not show up after 10 minutes.
Waiting time may still occur when it is crowded.
The Priority Seating reservation service is available only at the Irodori Japanese Restaurant in the park.
Valid only on the day of your visit.
Please note a separate ticket is required to enter the park.
Please pay for the meal at the restaurant on the day of your visit. Various discounts are available at the time of payment.
The Irodori Japanese Restaurant priority reservation system is not available at other restaurants.
BOOK NOW