Appropriate for
Height restrictions:No limit
Guests under 125cm must be accompanied by a responsible adult.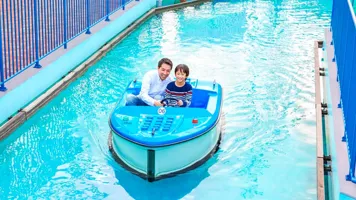 Coast Guard HQ
A gentle and relaxing ride in a self-drive boat. Up to 3 people can jump on board one of the electric powered, LEGO style, plastic boats. Put the pedal to the metal and use the accelerator to power the boat forward and steer the boat around the track as you try and avoid various obstacles.
Go as fast or as slow as you like around the track as there is plenty of room to overtake and make sure you watch out for the LEGO animals on your journey as they may have some surprises in store for you.
[Area]  LEGO City
[Type]  Ride、Splash water
What's makes THIS special
A motorboat that even children can steer!
Easy to operate with a simple mechanism that starts when you step on the foot pedal and stops when you release it. Children over 130 cm can ride without an adult, so let's experience the fun of being able to operate it yourself.
Other Activities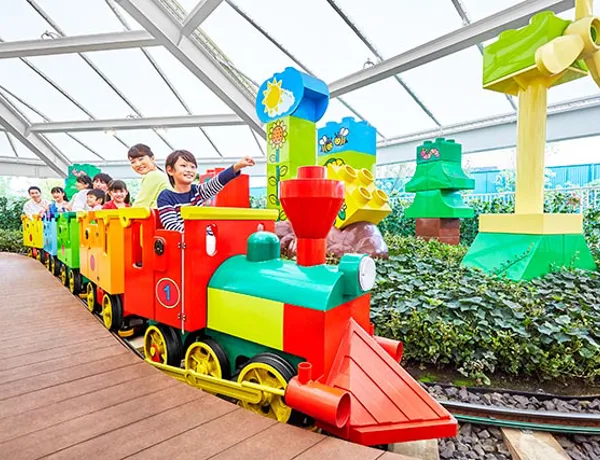 DUPLO Express
Guests under 100cm must be accompanied by a responsible adult.

Bricktopia,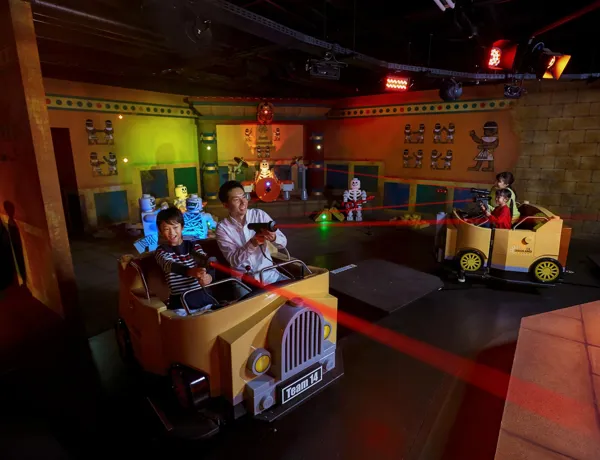 Lost Kingdom Adventure
Guests under 130cm must be accompanied by a responsible adult.

Adventure,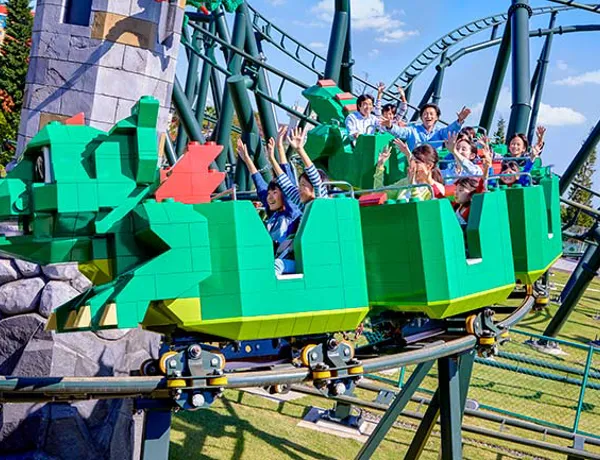 Dragon's Apprentice
Guests 90cm~105cm must be accompanied by a responsible adult.

Knight's Kingdom,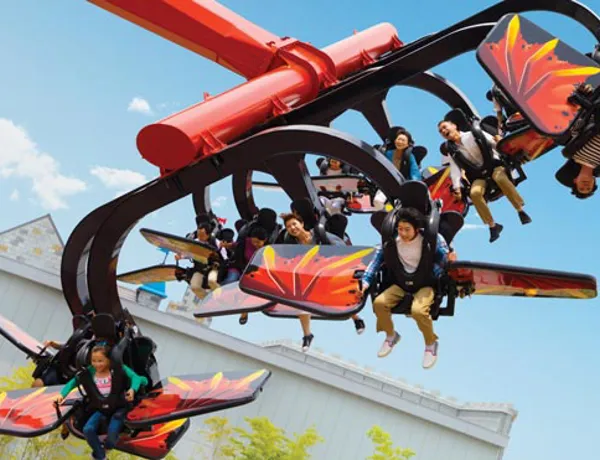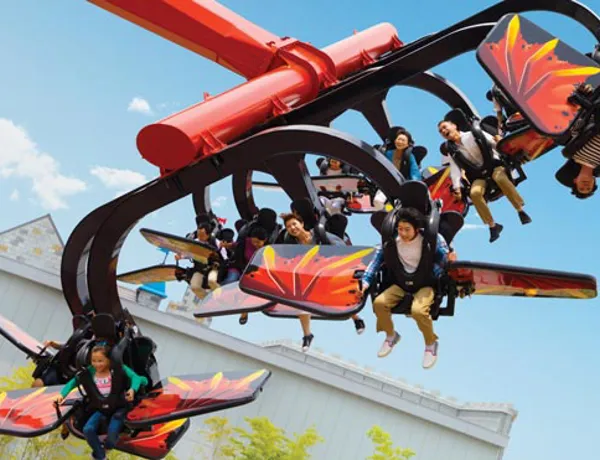 Flying NINJAGO
Guest must be higher than 125cm

LEGO®NINJAGO®World,