Appropriate for
Height restrictions:90cm~
Guests 90cm~120cm must be accompanied by a responsible adult.
Maximum weight for this attraction is 125kg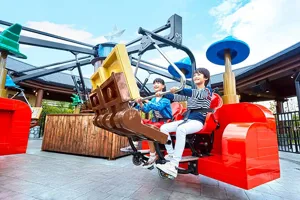 Merlin's Flying Machines
Have you got what it takes to shoot yourself up into the sky? Jump into one of Merlin's Flying Machines and use your feet to push the pedals to send you up as you go round and round the carousel..
Be careful - if you stop pedalling you will fall down, so make sure you keep up that pedal power if you want to stay flying high.
Rider between 90cm - 130cm must be accompanied by an adult.
[Area]  Knight's Kingdom
[Type]  Ride、Rotates / Spins
Other Activities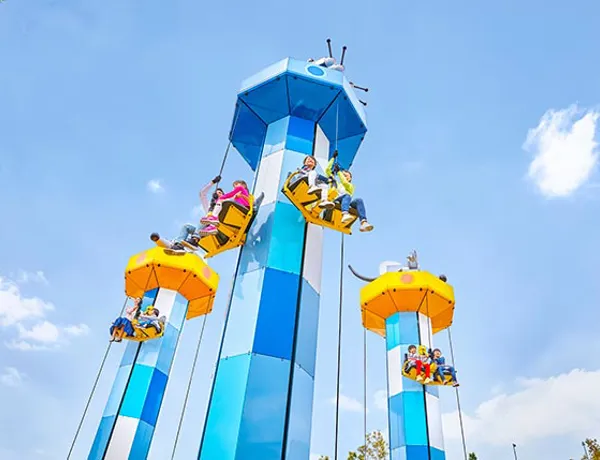 Cat Cloud Busters
Guests 100cm~ 120cm must be accompanied by a responsible adult.

Bricktopia,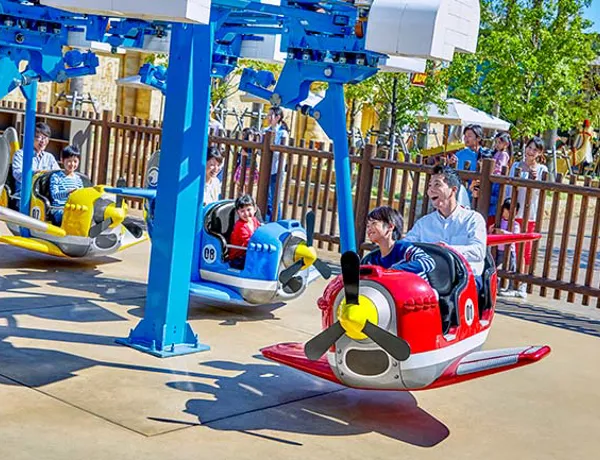 Cargo Ace
Guests 90cm~ 105cm must be accompanied by a responsible adult.

Adventure,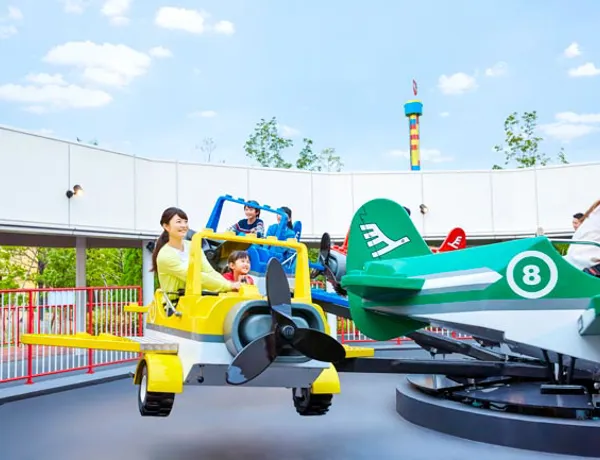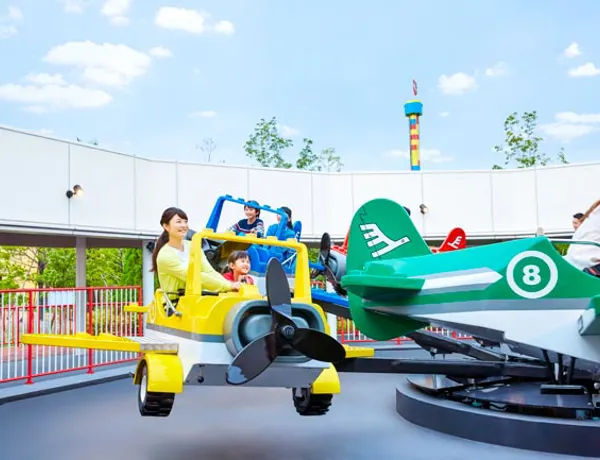 City Airport
Guests 80cm~101cm must be accompanied by a responsible adult.

LEGO®City,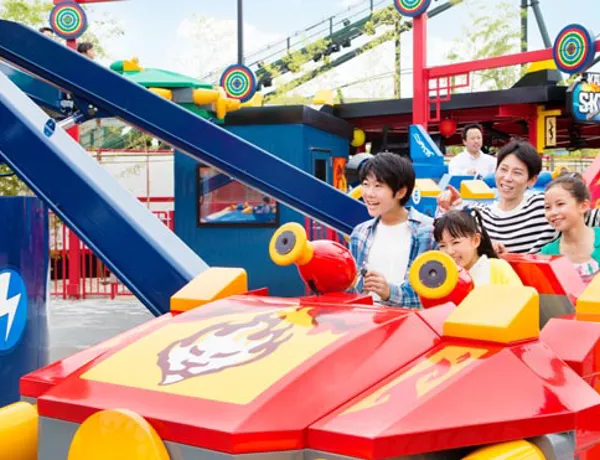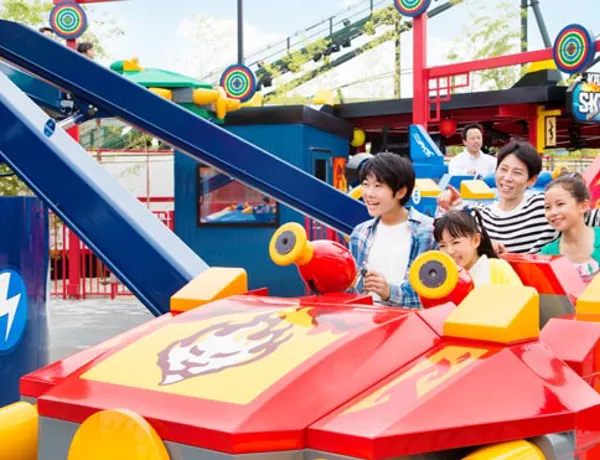 Kai's Sky Masters
Guests under 90cm~125cm must be accompanied by a responsible adult.

LEGO®NINJAGO®World,