Important Information
This attraction requires reservations before entry. Please check the sign within the attraction.
Appropriate for
Guests under 6years old must be accompanied by a responsible adult.
For using water slider, Guest must be higher than 102cm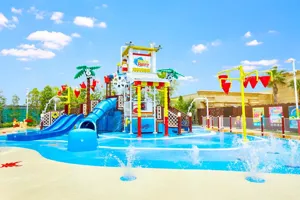 Splash Pad
This Attraction is only open in Summer
At Splash Pad there's always a beach party happening and it is THE place to be on a hot day as it's somewhere the whole family can enjoy a cool down in.
It's safe for really little ones as the water is only 10cm deep (although any child under 6 does need to be accompanied by an adult aged 16 or above), but super fun for big kids as they can safely run around having fun in this interactive water play area that is filled with slides, spray pads, fountains and overflowing giant buckets of water.
[Area]  LEGO City
[Type]  Ride、Splash water、Summer time Only
Splash Pad Regulations
Reservation required. Scan our QR code of the sign within park to check availability of this attraction before you use.
Children between ages 3 to 6 require adult supervision.
All participants, including supervising adults, are required to wear swimwear.
For using water slider, Guest must be higher than 102cm, Maximum weight is 91kg.
Subject to limited capacity, time slots will close once fully booked.
For those without smart phones, please approach our area staff.
Due to unforeseen circumstances such as system issues or weather,attraction operations may be halted. In this case, reservations will no longer be validand the attraction will not be usable. Additionally, no recovery or alternatives will beoffered in the case of time changes and/or closure of the attraction.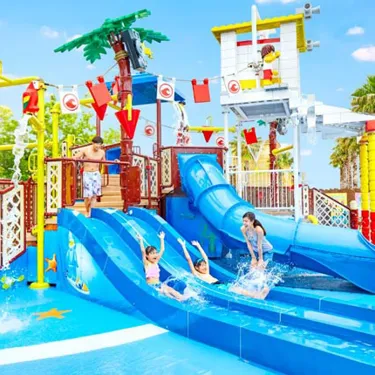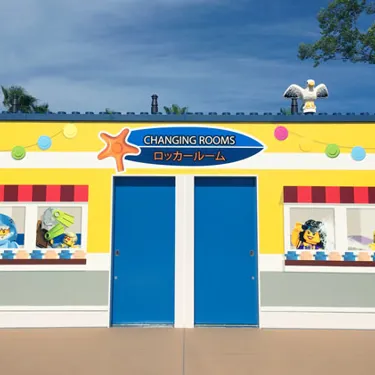 Other Activities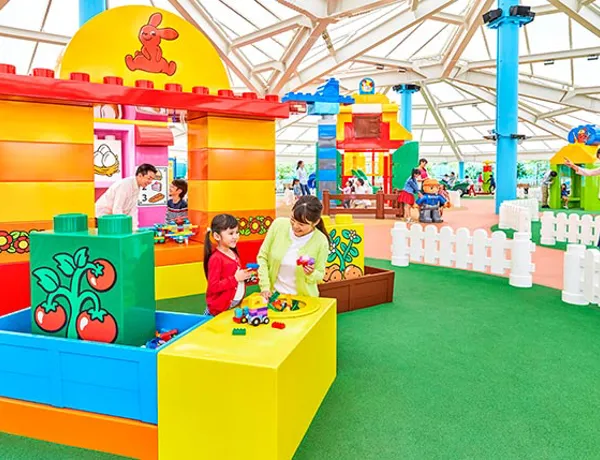 DUPLO Play
No Height Restrictions

Bricktopia,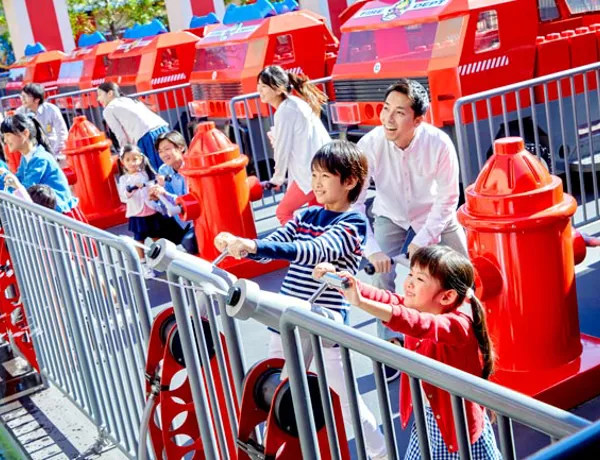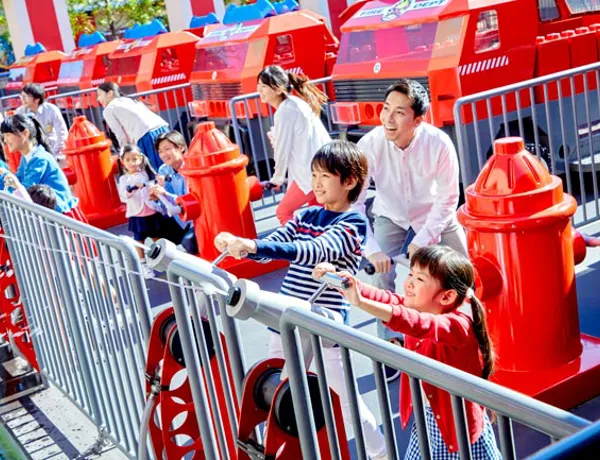 Rescue Academy
Guests 90cm~110cm must be accompanied by a responsible adult.

LEGO®City,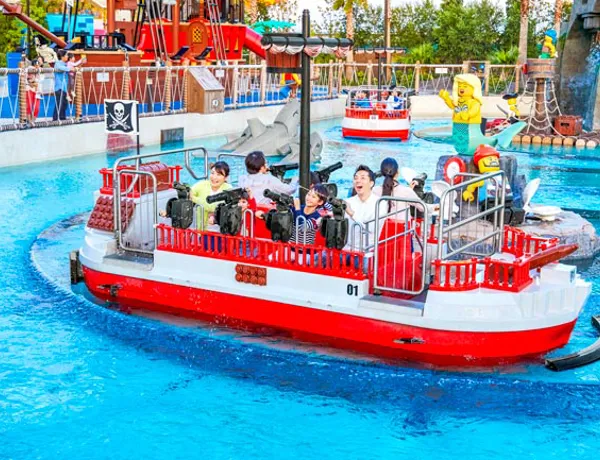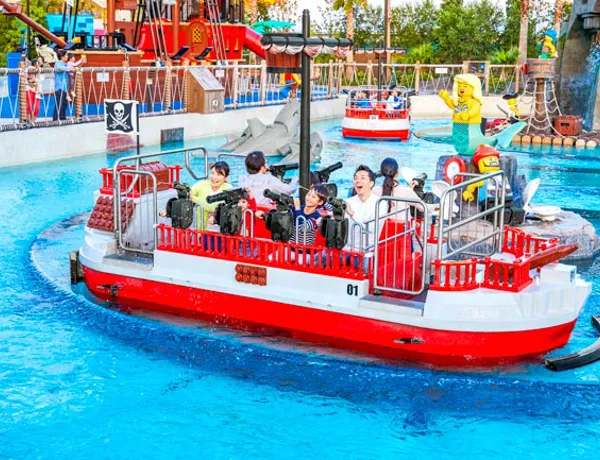 Splash Battle
Guests under 120cm must be accompanied by a responsible adult.

Pirate Shores,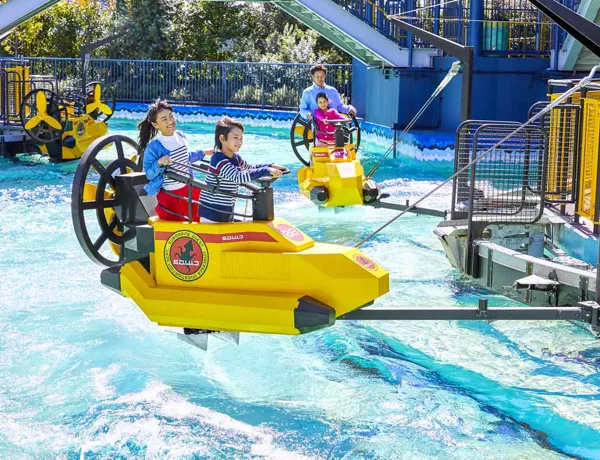 S.Q.U.I.D. Surfer
Guests 100cm~120cm must be accompanied by a responsible adult.

Adventure,