Important Information
This attraction requires reservations before entry. Please check the sign within the attraction.
Appropriate for
Guests under 6years old must be accompanied by a responsible adult.
For using water slider, Guest must be higher than 102cm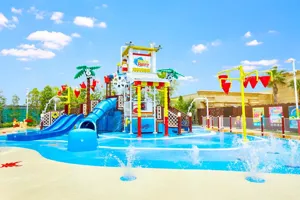 Splash Pad
At Splash Pad there's always a beach party happening and it is THE place to be on a hot day as it's somewhere the whole family can enjoy a cool down in.
It's safe for really little ones as the water is only 10cm deep (although any child under 6 does need to be accompanied by an adult aged 16 or above), but super fun for big kids as they can safely run around having fun in this interactive water play area that is filled with slides, spray pads, fountains and overflowing giant buckets of water.
[Area]  LEGO City
[Type]  Ride、Splash water、Summer time Only
What's makes THIS special
You will definitely get soaked under the bucket!
A lot of water falls from a huge bucket once every 3 minutes!
Reservation
The Water Maze and Splash Pad require reservations on the day of Reservation Start from
Reservation Start from
Morning Session
(10:00~12:59)
Afternoon Session
(13:00~)
9:00 ~
11:00 ~
What if same-day reservations are full?
Even if same-day reservations are full, you can purchase the following items to secure admission to the Water Maze or Splash Pad under the same-day reservation system for 500 yen per person.
*Admission guarantee benefits allow you to choose either Water Maze or Splash Pad.
*You can purchase multiple admission guarantee benefits with the purchase of one eligible item.
*Admission guarantee benefits have a limit on the number of tickets sold per time slot. Also, please note that there is no advance sales that cross over to the next day.

Essentials for Water Attractions
Sports Towel

Stay worry-free even when soaked.
Original T-Shirt
Other Activities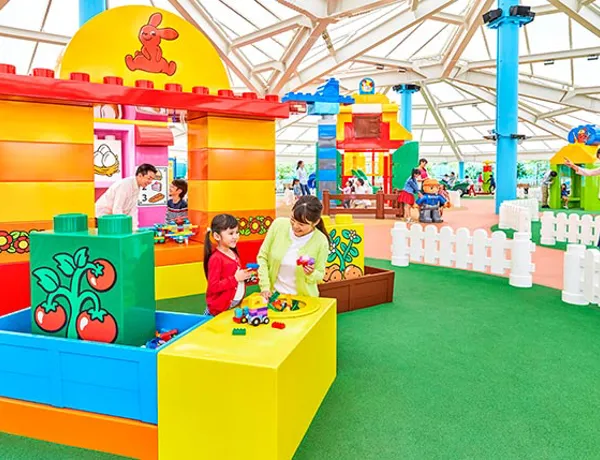 DUPLO Play
No Height Restrictions

Bricktopia,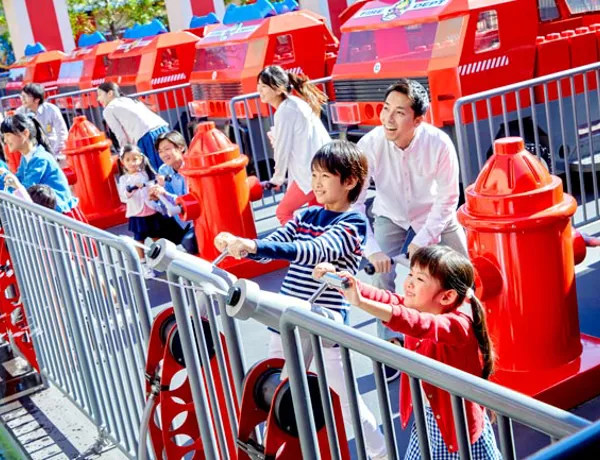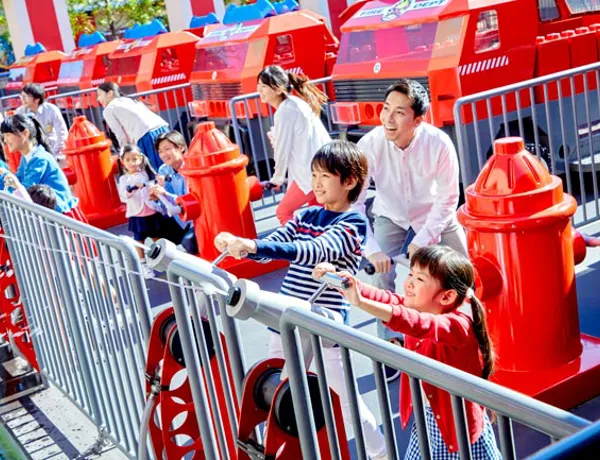 Rescue Academy
Guests 90cm~110cm must be accompanied by a responsible adult.

LEGO®City,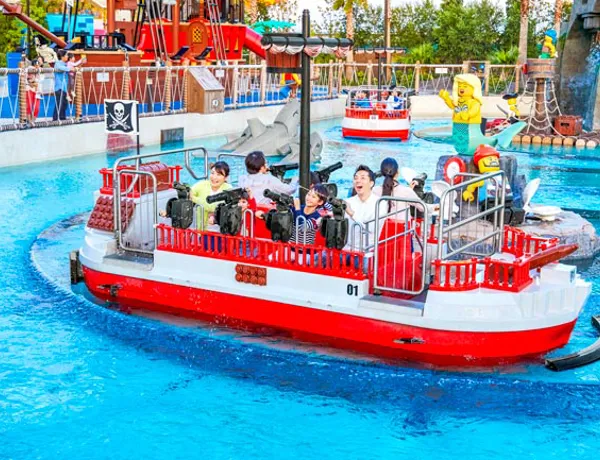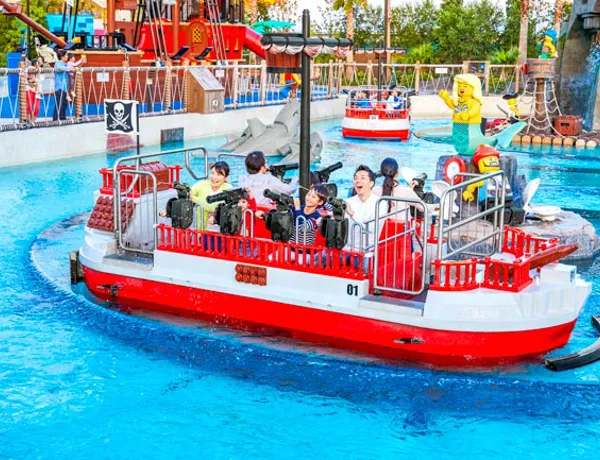 Splash Battle
Guests under 120cm must be accompanied by a responsible adult.

Pirate Shores,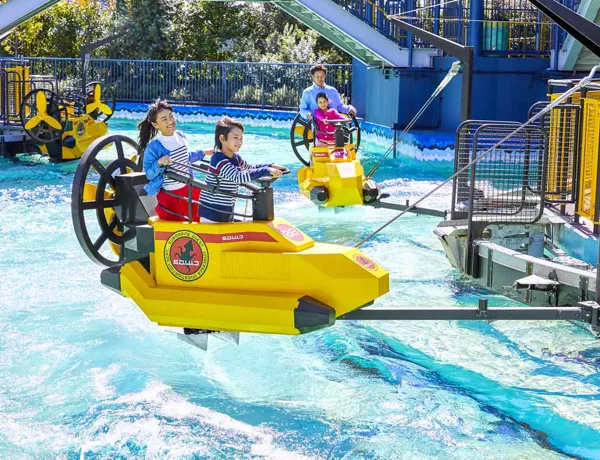 S.Q.U.I.D. Surfer
Guests 100cm~120cm must be accompanied by a responsible adult.

Adventure,